Adjustable Pad Plates
"RCS" Thru the Pad - Adjustable Pad Plate only......$59.95
"RCS" Thru the Pad - Adjustable Pad Plate Installed with Pad .............. $200.00
Adjusts thru the Pad, Pad removal is not necessary.
Adjusts left and right, toe in and toe out, up and down, for left and right hand shooters.
3/8" thick, you can lower the pad 1.5" and also move the pad 1/2" left or right.
We can shorten or lengthen the stock to your desired LOP.
This is the same pad adjuster featured on the Black Diamond Ljutics.
This adjuster is made by Rod's Custom Stocks.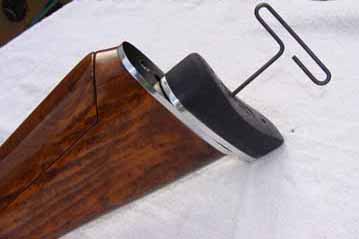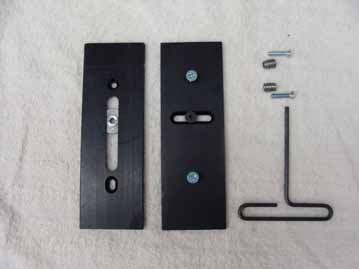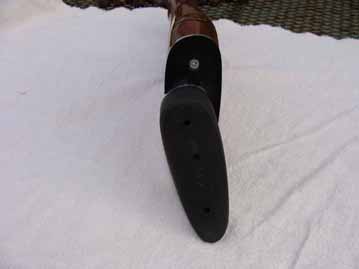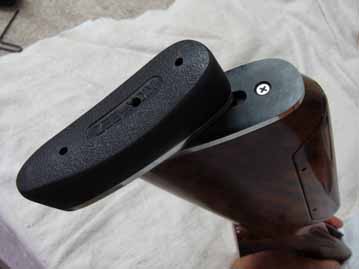 * Shipping and Handling is Extra ......